"Like a Trumpet Mute for Harmonica"
"Every harp player needs a Harp Wah to express themselves to the fullest!
Thank You Roly!!!"


— Rob Paparozzi

– Blood Sweat & Tears, Blues Brothers…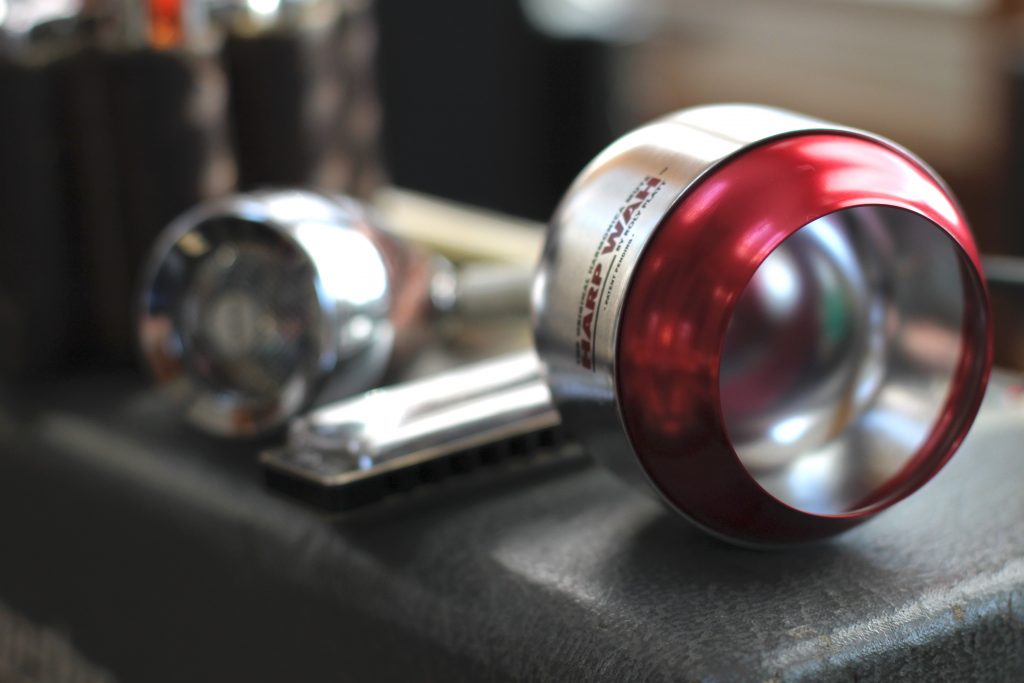 Interested? Check Out the Harp Wah Website:
www.harmonicamute.com
• Great Wah and Resonator Effects
• Aims Sound Directly Forward
• Looks Pro
• Lightweight, Anodized Aluminum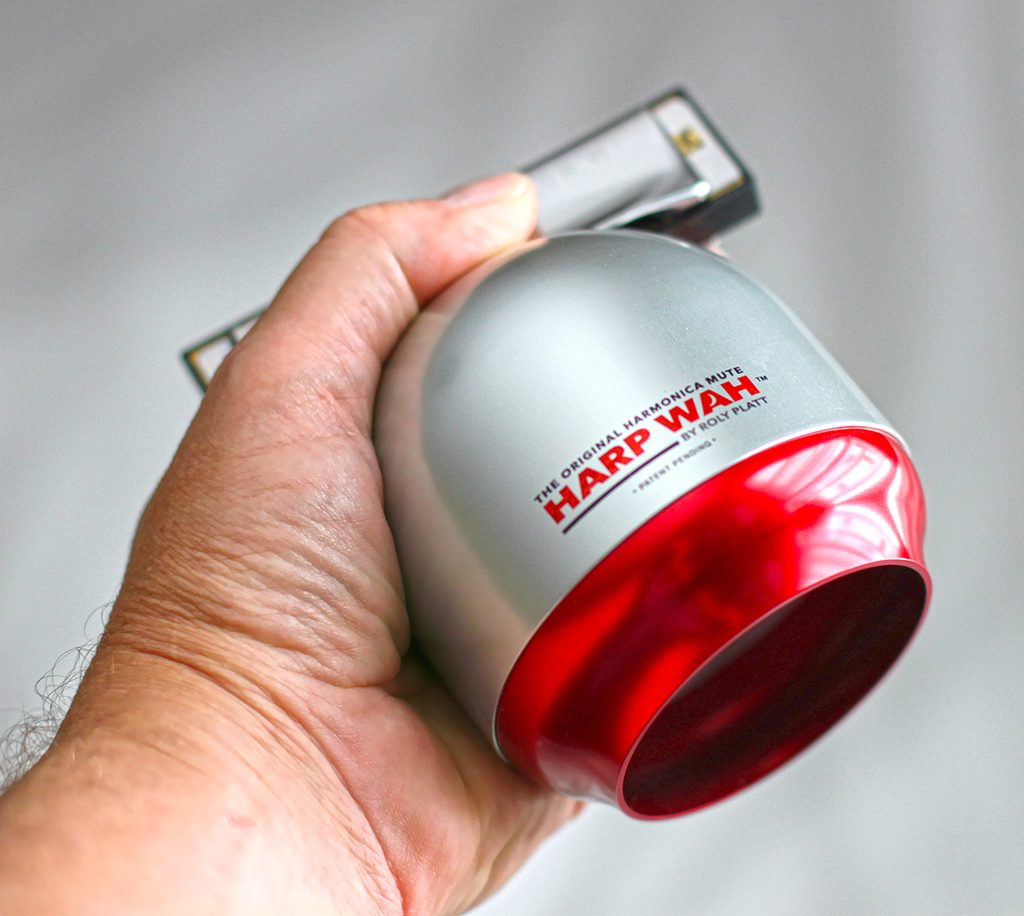 You may have thought that playing into a "cup" or "mug" for effect was just a "demonstrative" technique – a one-off kind of thing. Awesome in the right hands for sure but probably not much use beyond that…
I See It Differently.
And The Harp Wah™ Was the Result.
"This was something I originally created just for my own use…"
I think the "cup mute" effect should be used the way a trumpet player uses a trumpet mute – in the right place, it would be a great effect to have at a harmonica player's disposal. Over the years I tried the old-school "playing into a cup" thing on some recording sessions and live situations, but I always found it awkward – especially when trying to aim the sound into a mic. MORE IMPORTANTLY, I found it very limiting when trying to play as "freely", as I normally do, (without the restrictions of holding a large cup).
So I created this device just for my own use. After seeing the interest from my harp player friends and mentors, I decided to produce these for sale to the public.
The response has been overwhelming.